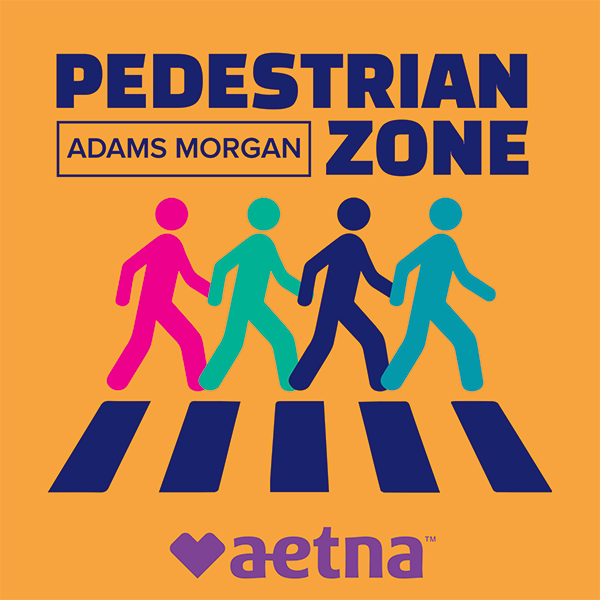 The Adams Morgan Pedestrian Zone is Returning in 2023!
The Adams Morgan Partnership Business Improvement District (AMPBID) is excited to announce the return of the Adams Morgan Pedestrian Zone (AMPZ)! The pedestrian zone will be located along 18th Street NW between Kalorama and Columbia Roads NW on the following dates in 2023:
Saturday, July 29, 2023 from 1pm-8pm for Adams Morgan Eats in the Streets
Sunday, September 10, 2023 from 12pm-7pm for Adams Morgan Day (Adams Morgan Day is not an AMPBID event. It is produced by Adams Morgan Community Alliance and any inquiries about the event should be directed to them via the Adams Morgan Day website)
Saturday, October 14, 2023 from 2pm-6pm for Adams Morgan PorchFest
The objective of the pedestrian zone is to be a tool for the economic recovery of all the businesses in Adams Morgan. Closing the street to vehicular traffic allows for more pedestrians, bicyclists and people on scooters to have additional safe space to walk to their favorite cafe, shop for a unique gift, bike to dinner with friends, scooter to a hair or nail appointment, or wander the tree-lined streets of Adams Morgan and enjoy the architecture.
Traffic control plans have been reviewed and approved by the District Department of Transportation (DDOT) and bus detours have been reviewed and approved by Washington Metropolitan Area Transit Authority (WMATA).
Pedestrian zone visitors can expect to see pop-up entertainment and fun programming throughout the day for people of all ages. All are welcome to attend this safe, family-friendly community initiative. Follow the Adams Morgan Partnership BID on Facebook, Instagram, and Twitter for more details about the 18th Street Pedestrian Zone, neighborhood updates, invitations to special events, and more!
This event was made possible by the Streets for People grant program under the DC Office of Planning.
For more information, please visit https://publicinput.com/dcstreetsforpeople