Staff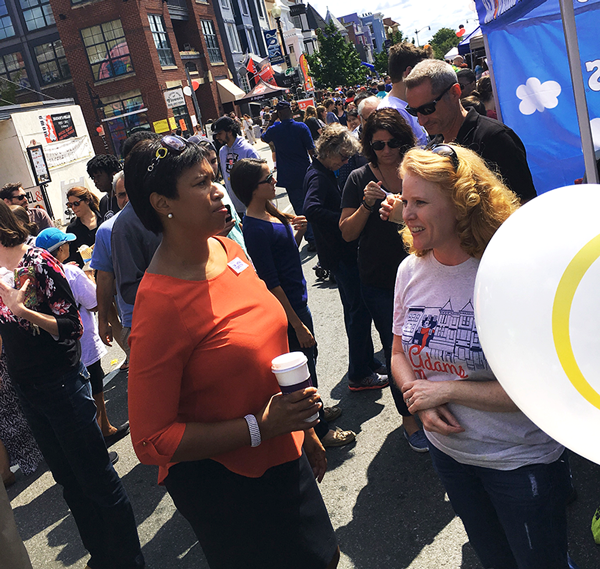 Kristen Barden
Executive Director
Kristen Barden became the executive director of the Adams Morgan Partnership Business Improvement District (AMPBID) in November of 2008 after serving as Councilmember Muriel Bowser's communications director. Prior to that she worked with Mayor Adrian M. Fenty in the Mayor's Office of Community Relations and Services and was the Associate Director of Development at the Alliance for Justice in Dupont Circle.
Ms. Barden brought to the Adams Morgan Partnership many years of excellent service delivery and 14 years of nonprofit management with a variety of international, domestic and local nonprofits. She also has a broad understanding of DC government and nonprofit fundraising. She received a BA from Allegheny College in Meadville, PA, in 1992 and an MPIA from the University of Pittsburgh in 1994. Ms. Barden is originally from Syracuse, NY and lives in the Brightwood neighborhood of Ward 4 in Washington, DC, with her husband Kevin. Ms. Barden is fluent in Spanish and is a member of the board of directors of the DC Arts Center in Adams Morgan, Friends of Petworth Library, and the UMS Business Alliance/Uptown Main Street. When not at a community meeting, she enjoys swimming at the YMCA.
Brian Barrie
Operations Manager
Brian Barrie is a veteran digital media and public relations specialist with decades of experience in politics, publishing, graphic design, event coordination, and all manner of social media management. Brian worked in the U.S. Senate for nine years where he served as the webmaster and art director for the Democratic Leadership Committees. Additionally, Brian worked as a webmaster in the press office of both the 2000 DNC convention in Los Angeles and the 2004 DNC convention in Boston. Brian returned to his native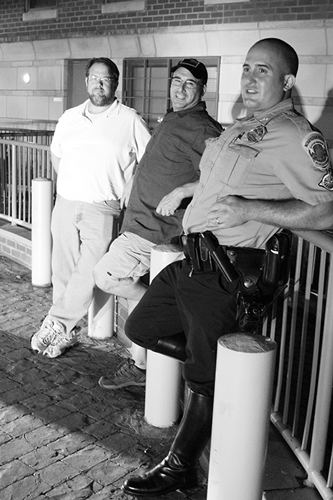 South Carolina shortly after his son was born in 2005, working as the communications director for an environmental nonprofit. In 2009 he left the nonprofit to focus on his own consulting and design firm, working for commercial clients and political campaigns both in South Carolina and around the country. A former resident of Adams Morgan, Brian moved back to the area in 2015 with his son.
Gregory Frank
Security Director
Gregory is our liaison with MPD and coordinates the Partnership's Reimbursable Detail Officer (RDO) program. Gregory joined the Partnership as a consultant in September 2007, bringing more than 12 years of experience as a member of the Washington, DC Metropolitan Police Department (MPD). Gregory was assigned to the MPD Second District and worked with the business communities in Friendship Heights and Georgetown, as well as in specialized units including the Recruiting Branch and the Family Support Unit. He has received numerous awards and commendations, including MPD's Meritorious Service Medal in 2003, the "Second District Officer of the Year" in 2007, and the Medal of Achievement in 2010. Gregory grew up in Ft. Lauderdale, FL, and lives with his wife and two children in Montgomery County, MD.
Rachel L. Davis
Consultant
Rachel L. Davis is a marketing and communications professional who specializes in placemaking and city building. She has spent her 15-year career focused on the creation, activation and branding of great places. She works with the Partnership's nimble team on marketing materials, partnership outreach and public relations. She formerly served on the boards of Mt. Pleasant Main Street and the Petworth Community Market. She has been dating [her husband] in Adams Morgan since she moved to DC in 2006, and now brings her family to the neighborhood for fun and great food. She lives in Petworth.